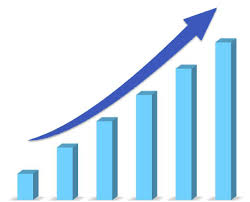 Nicolae Testemitanu State University of Medicine and Pharmacy is still on the third place in the ranking of higher education institutions of the Republic of Moldova, being present online around the world, according to Ranking Web of Universities.
The ranking was done in January 2019 by Cybermetrics Lab – a group of researchers of the Spanish National Research Council in Madrid.
In the world, our university ranks 7157, jumping 14 positions up compared to July, 2018. The highest performance of Nicolae Testemitanu State University of Medicine and Pharmacy is at Presence indicator, succeeding to overtake 4887 of higher education institutions, ranking 692. At the European level, the university ranks 1892.
The Ranking Web of Universities from January 2019 has been realized on the basis of evaluation of 27 thousand of universities all over the world, including 26 of the Republic of Moldova. Since 2004, Webometrics ranking aims to demonstrate the visibility of higher education and research institutions online and to promote free access to the scientific publications. By making this ranking, it was taken into account the content and the quality of information posted on website, the number of article links and citations on Google Academic, the presence of electronic archives and institutional repositories, as well as the accessibility in virtual medium of the institution at the international level. The evaluation was carried out taking into account the following criteria:
50% – Visibility: the total number of external links that University website receives from the third-party.
35% – Excellence: the number of scientific works in the top 10 % most cited in 26 disciplines for 2012-2016s (based on SCOPUS/Scimago publications);
10% – Openness: the number of citations of university researchers on Google Scholar Citations;
5% – Online presence: the total number of  University web pages and global visibility on Internet;
Nicolae Testemitanu State University of Medicine and Pharmacy is overtaken, only by Moldova State University and Technical University of Moldova which have a large number of faculties and students.        
Comentarii