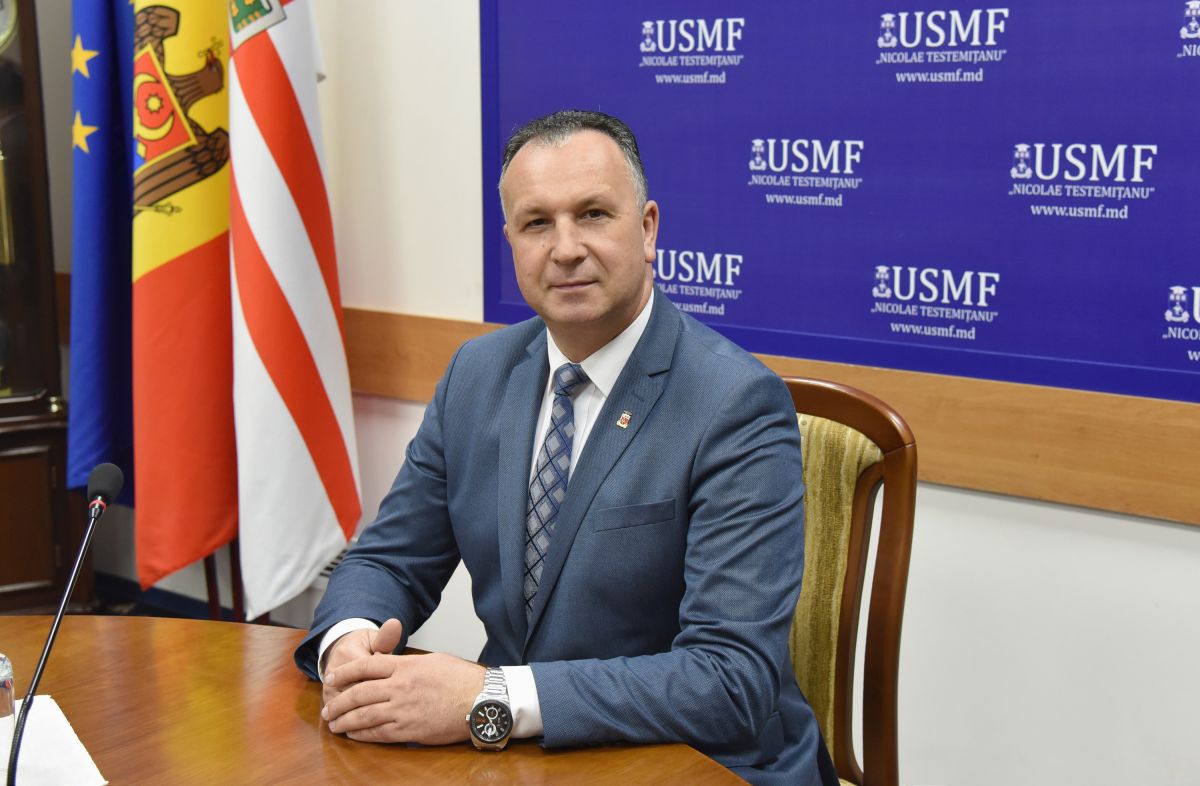 Nicolae Testemitanu State University of Medicine and Pharmacy of the Republic of Moldova is a higher education establishment that has been evaluated by international bodies (2001, 2005) and accredited at both national (2001, 2007, 2018) and international (2019) level according to the standards of World Federation for Medical Education (WFME).
The institution offers optimal conditions for medical and pharmaceutical specialists' undergraduate and postgraduate training through residency, in line with the requirements of the European education space and global requirements, subsequently ensuring continuing medical education throughout their entire activity.
The teaching process is closely related to scientific research, provision of qualified medical assistance to the population, dissemination of new achievements in modern medicine and pharmacy. Nicolae Testemitanu SUMPh's teaching and scientific capabilities are characterized by high professionalism coupled with the knowledge of foreign languages and information technologies.
Inspired by the famous traditions of the last century medical school, University's training strategy continuously focuses on essential changes in the way of organizing the higher medical education. The ongoing curricular reform implies the substantial modernization of study programs, capitalizing on new training offerings, application of the European System of transferable academic credits, implementation of modern information technologies and advanced forms and methods of teaching-learning-evaluation.
Students and residents have the possibility to get involved in scientific research. Moreover, they are given the opportunity to practice in-depth study of modern languages for international communication, attend traineeships abroad, obtain driver license, participate in different types of sport, cultural events etc. All these activities are supported by the university's significant material and technical resources, rich collection of teaching and scientific medical publications, information resources and good living and recreation conditions.
"To devote all my knowledge and strength to the cause of human health protection and consolidation through the prevention and treatment of diseases, to work selflessly in the service of the community and the interest of the people…"

Words from the Doctor's Oath
These words are said annually by over 900 local and foreign graduates from about 30 countries of the world. Our university is known far beyond the country's borders due to its traditions and values ​​established in the field of higher medical and pharmaceutical education, scientific research and health care provided to the population.
Always faithful to the traditions of forerunners, the University is also deeply rooted in reality, getting involved in the exchange of values ​​with over 90 prestigious universities and medical centers in Romania, Russian Federation, Ukraine, the Czech Republic, Slovakia, the USA, France, Germany, Italy , Greece, the Netherlands, Israel, etc., which ensures the academic mobility of students and PhD students, residents and scientific-teaching staff, providing them with opportunities for reaching their full human potential.