Noutati
"Nicolae Testemitanu" University team - women's volleyball champion among country's universities for the 4th time
"Nicolae Testemitanu" University team - women's volleyball champion among country's universities for the 4th time
"Nicolae Testemitanu" University team - women's volleyball champion among country's universities for the 4th time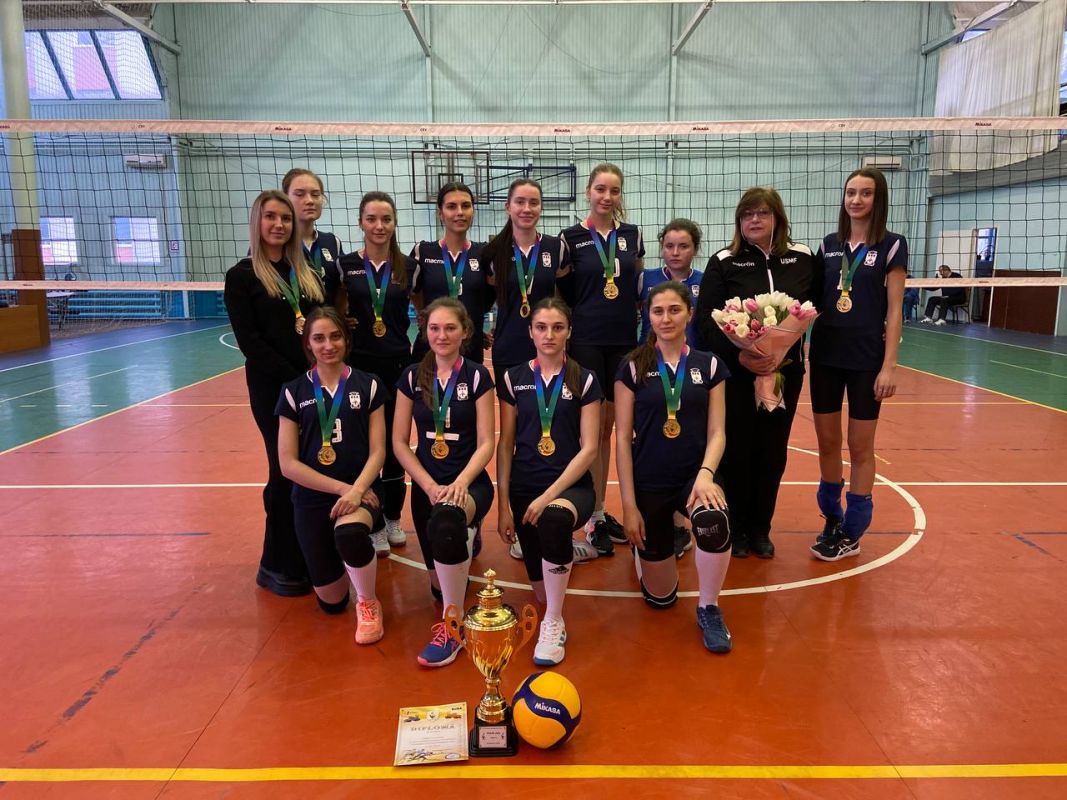 Nicolae Testemitanu State University of Medicine and Pharmacy reconfirmed, for the 4th consecutive time, the title of women's volleyball champion among higher education institutions in the Republic of Moldova. Our team achieved an indisputable victory in the Women's National Volleyball Universiade 2023, held in Chisinau between February 20-22 this year, climbing podium first place.
The women's volleyball team of Nicolae Testemitanu University demonstrated its indisputable primacy through three consecutive victories, outranking the teams: Technical University of Moldova - with a score of 3:1, State University of Physical Education and Sport - with 3:0 and Academy of Economic Studies from Moldova - with 3:0. 
The team of our invincible medical students is represented by Inga Ceaglei - captain, Maria-Magdalena Pojoga, Sofia Gavriushenko, Madalina Triboi, Anya Nikolaeva, Victoria Cirpac, Cătălina Corniță, Eva Iurcisina, Dumitrita Lefter, Ionela Nicoara, Olga Condratiuc, Adina Iapiev, Antonina Juncu and Eugenia Muzica.
Team's coach Iulia Popova, university assistant at the Department of Physical Education, is the one who methodically prepares and always supports the young volleyball players. "I am very excited to work at Nicolae Testemitanu University, an institution with the most special students. Now, half of the volleyball team has been renewed and great efforts are being made to create a united team. Students, for their part, have a very responsible attitude to training, and their colossal work was rewarded as expected. We are proud to be part of the big Alma Mater family!", said the coach.
The competition was held at the University Sports Complex on Nicolae Testemitanu University Student Campus, under the auspices of the Moldovan Federation of Student Sports and Sports Veterans.
We extend our sincere congratulations to the winners who are excelling in both studies and sports! We wish them health, perseverance and to continue to enjoy beautiful victories!
Preluarea informației de pe site-ul USMF "Nicolae Testemițanu" poate fi efectuată doar cu indicarea obligatorie a sursei și a linkului direct accesat pe www.usmf.md.