Noutati
WINNERS OF TEACHER OF THE YEAR 2021 CONTEST
WINNERS OF TEACHER OF THE YEAR 2021 CONTEST
WINNERS OF TEACHER OF THE YEAR 2021 CONTEST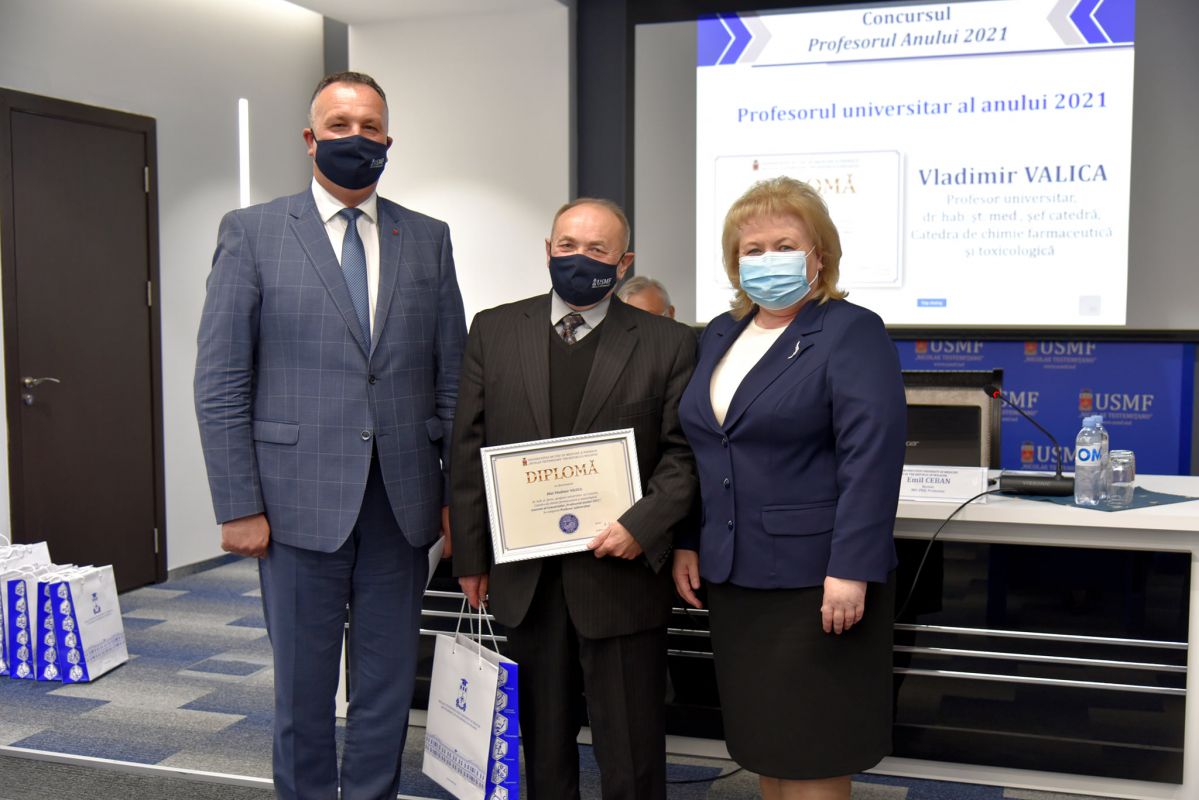 University professor Vladimir Valica, Associate Professor Virginia Salaru and assistant professors Elena Chitan and Andrei Bradu are the winners of the Professor of the Year 2021 competition, launched for the first time at Nicolae Testemitanu State University of Medicine and Pharmacy of the Republic of Moldova.
The competition aims to stimulate the scientific-didactic creativity of academic staff, motivate continuous professional development, increase the quality of the educational process, research and clinical activity and promote advanced and innovative experience according to European best practices in the field.
The competition took place in three consecutive stages: at the level of teaching subdivisions, at the level of faculty councils through the evaluation of the candidates' files by competition commissions, and at the Senate level through the evaluation by the university competition commission, the winners being selected by secret and freely expressed ballot.
Finally, the academic performance contest winners have been nominated in the following categories:
University professor - Vladimir Valica, university professor, Doctor Habilitated in Pharmaceutical Sciences, Head of Department, Department of Pharmaceutical and Toxicological Chemistry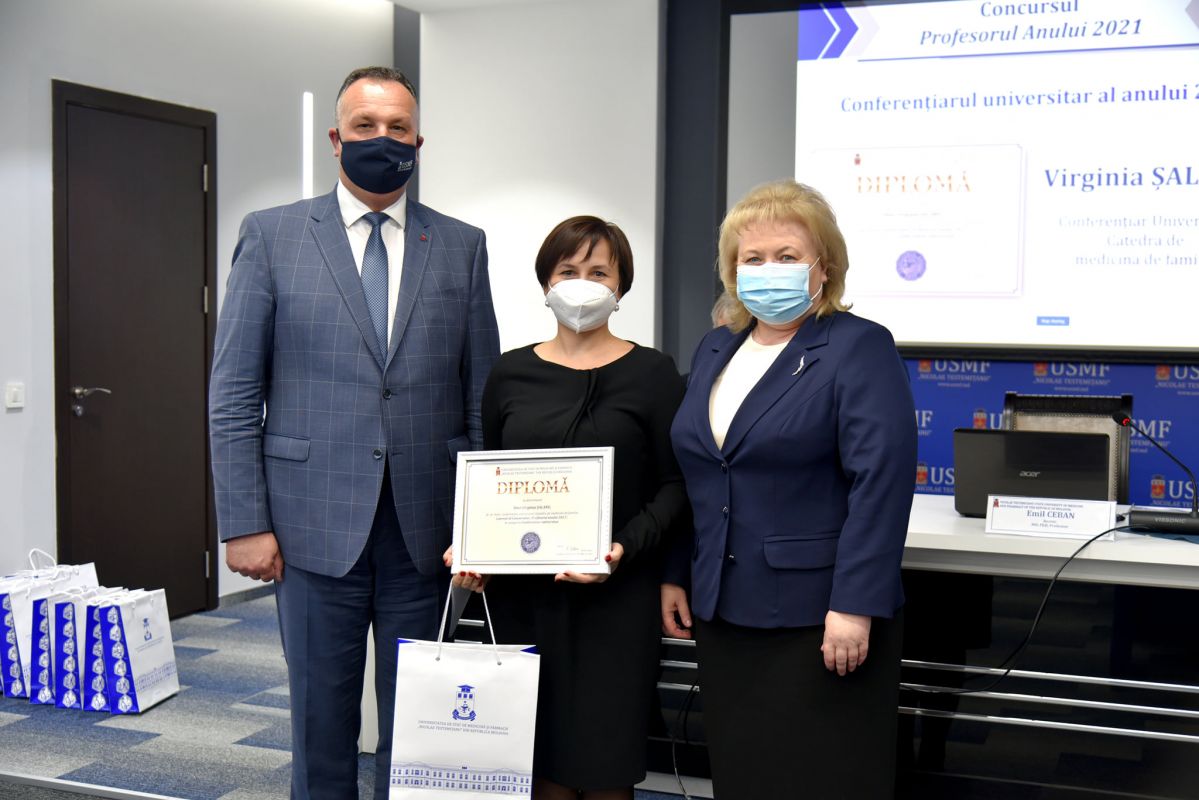 Associate Professor - Virginia Salaru, Associate Professor, PhD in Medical Sciences, Department of Family Medicine
Assistant professor - Elena Chițan, assistant professor, Vasile Procopisin Department of Social Pharmacy; Andrei Bradu, assistant professor, PhD in Medical Sciences, Department of Surgical Urology and Nephrology.
At the awards ceremony, Rector Emil Ceban has stressed that the motivation and promotion of university staff based on meritocracy criteria is a key factor in the development of human resources of our institution. In this context, members of the university community are encouraged to actively participate in competitions launched at institutional, national and international levels.
"Everyone who works at the University must be stimulated and considered on his own merits, and this competition launched for academic staff is widely welcomed as it can become a beautiful tradition in the Alma Mater", stated Rector Ceban.
 Overall, 27 academic staff members of the University participated in the contest. All participants in Teacher of the Year 2021 contest will be mentioned with first, second, third degree diplomas and certificates by the faculty councils.
Sincere congratulations to the winners and to all the participants in the contest! We wish them good health, remarkable results in their professional activity and job promotion!
Preluarea informației de pe site-ul USMF "Nicolae Testemițanu" poate fi efectuată doar cu indicarea obligatorie a sursei și a linkului direct accesat pe www.usmf.md.