Noutati
Key elements in infection prevention and control
Key elements in infection prevention and control
Key elements in infection prevention and control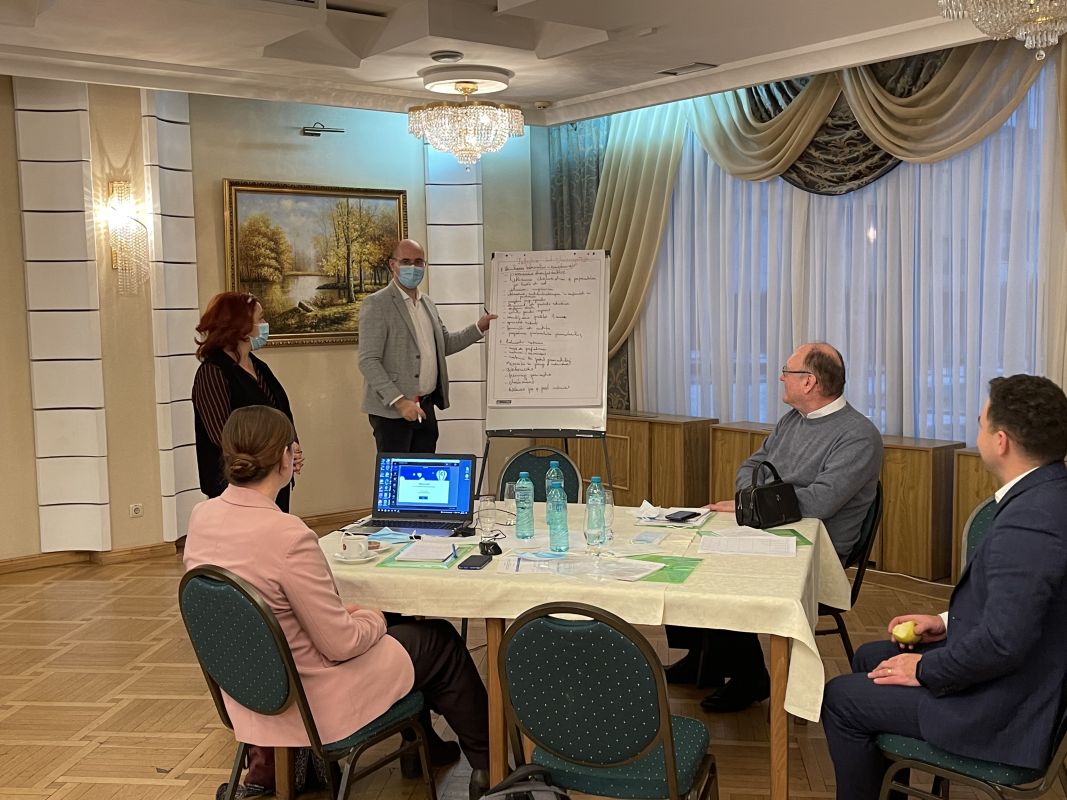 For the first time, representatives of the Epidemiology Discipline, Preventive Medicine Department of Nicolae Testemitanu State University of Medicine and Pharmacy, delivered a training course named Key Elements in Infection Prevention and Control for epidemiologists, especially those working in medical institutions.
Associate Professor Angela Paraschiv, Head of Epidemiology Discipline, has mentioned that this course offered participants the opportunity to develop the knowledge and skills needed to manage the Infection Prevention and Control Program, master its main components, analyze the situation in health institutions of different profile by applying clinical epidemiology, causality, critical thinking, reflection and analysis.
The training covered topics such as the management of the Infection Prevention and Control Program: prevention of antimicrobial resistance – stewardship, surveillance of healthcare associated infections, standard and additional precautions, decontamination and reprocessing of medical devices, prevention of catheter-associated bloodstream infections, prevention of catheter-related urinary tract infections, prevention of surgical wound infection, prevention of healthcare-associated pneumonia and management of rashes caused by healthcare associated infections.
At the end of course, participants met in a workshop to summarize all the information presented during the training, and, at the same time, action plans were presented for eliminating the nonconformities identified during the evaluation of participants' health institutions.
In this context, the Epidemiology Discipline has developed a similar training course with a specific approach targeting clinicians of various profiles – surgeons, urologists, traumatology specialists, etc., all interested persons being invited to develop their theoretical and practical skills in the prevention of healthcare associated infections.
The course was organized with the support of the Country Office of the World Health Organization in Moldova and the National Agency for Public Health.
Preluarea informației de pe site-ul USMF "Nicolae Testemițanu" poate fi efectuată doar cu indicarea obligatorie a sursei și a linkului direct accesat pe www.usmf.md.