Noutati
Strengthening of inter-institutional relations between "Nicolae Testemitanu" State University of Medicine and Pharmacy and Bukovinian State Medical University from Chernivtsi
Strengthening of inter-institutional relations between "Nicolae Testemitanu" State University of Medicine and Pharmacy and Bukovinian State Medical University from Chernivtsi
Strengthening of inter-institutional relations between "Nicolae Testemitanu" State University of Medicine and Pharmacy and Bukovinian State Medical University from Chernivtsi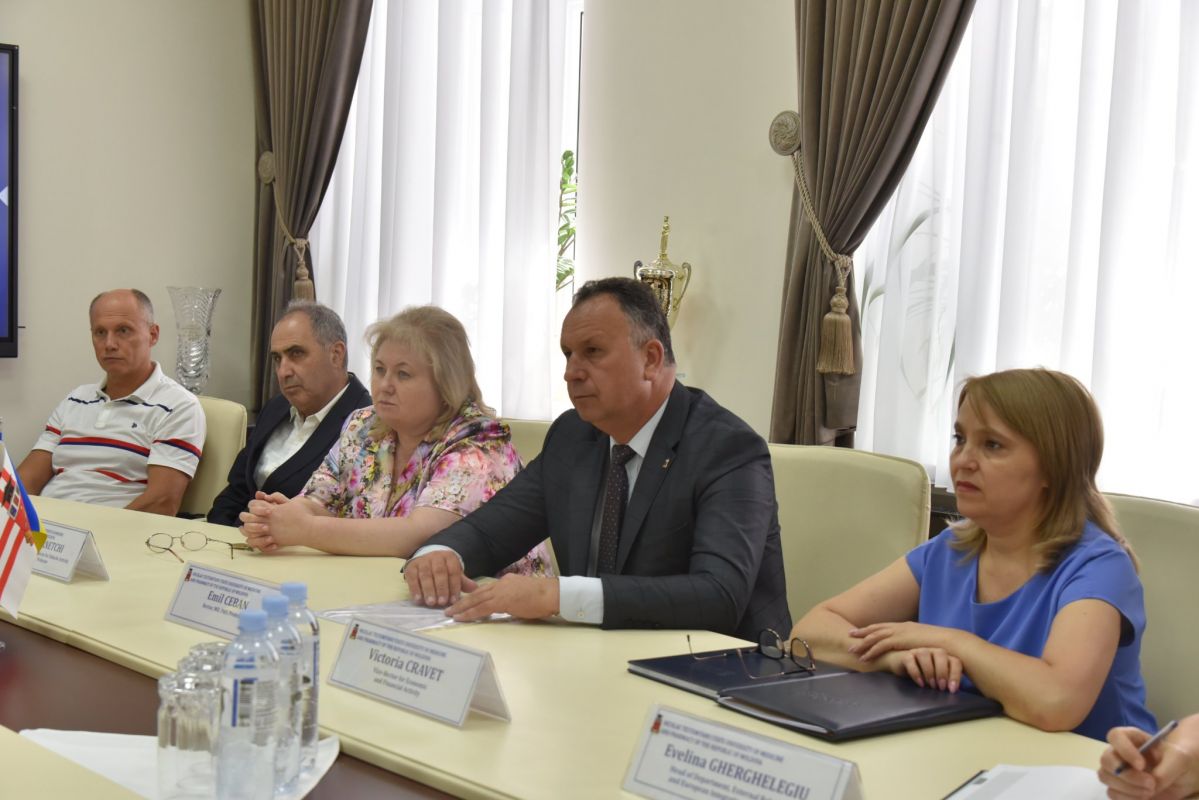 Nicolae Testemitanu State University of Medicine and Pharmacy was visited by a delegation of Bukovinian State Medical University from Chernivtsi, Ukraine, on 23 August 2022, in the context of the bilateral collaboration agreement, in order to strengthen inter-institutional relations.
Bukovinian University team was represented by Oksana Andriiets, rector, Mariana Hrytsiuk, vice-rector for didactic and scientific activity and international relations, Veacelsav Bilookyo, dean of the Faculty of Dentistry, and Oleg Maximov, director of the University Clinic.
 Ukrainian colleagues came up with the proposal to intensify cooperation in doctors and pharmacists training, scientific research, academic mobility, etc.
Rector of Nicolae Testemitanu State University of Medicine and Pharmacy, Professor Emil Ceban, welcomed the idea of ​​extending the academic mobility programs for the students of Bukovinian State Medical University from Chernivtsi to our university, offering them support in their professional training, which has been affected by war recently.
"Nicolae Testemitanu State University administration will analyze the real possibilities and come up with concrete proposals as regards organizing academic mobility for students", pointed out rector Emil Ceban.
Professor Ceban mentioned that our university had been standing in full solidarity with the Ukrainian people since the very beginning of the armed conflict and provided accommodation, emergency medical and dental care, psychological counselling services for refugees from Ukraine. At the same time, members of the Association of Medical Students and Residents got involved in various volunteering actions, thus expressing their support and empathy towards the suffering people in need of help.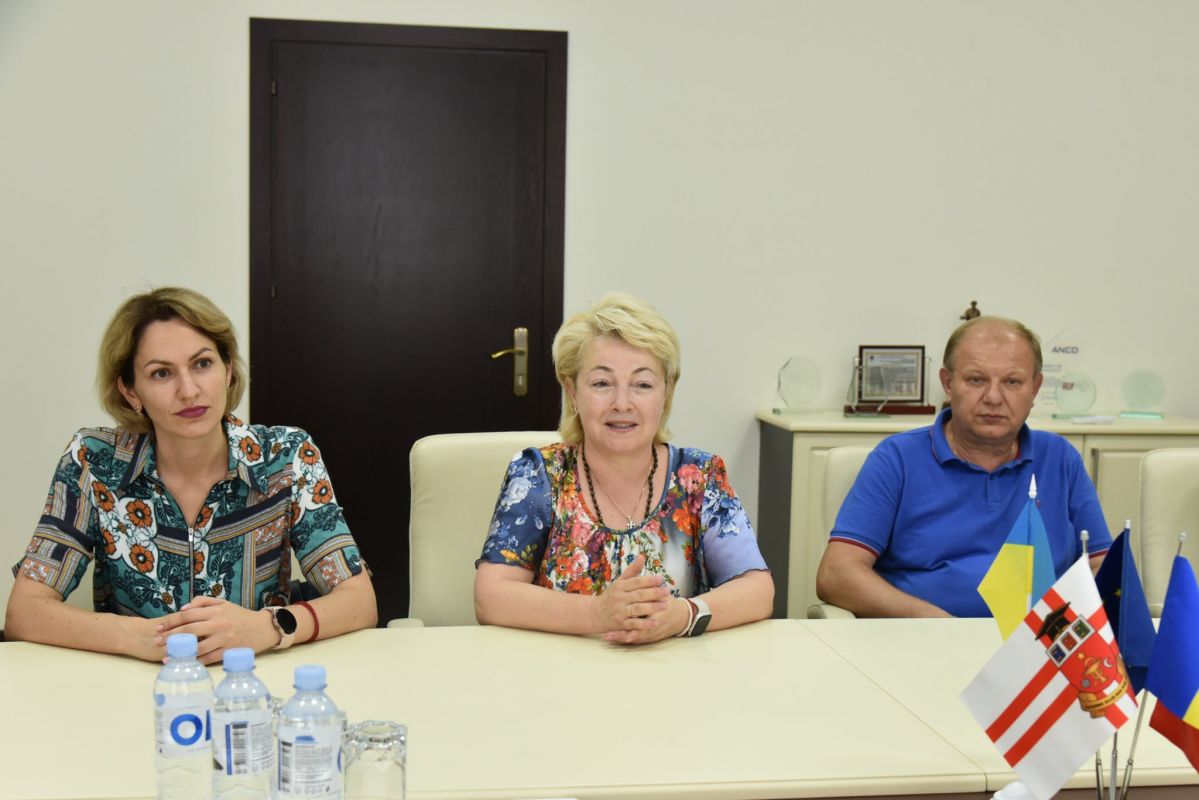 The Ukrainian counterpart appreciated the openness of Nicolae Testemitanu University administration to ensure a long-term and mutually beneficial cooperation in the educational-methodical, scientific and organizational-administrative field. "This collaboration will contribute to streamlining the process of training specialists and to improving the health of the population in both countries", stressed Oksana Andriiets, rector of Bukovinian State Medical University from Chernivtsi.
The collaboration agreement signed by the institutions provides for the mutual exchange of information regarding the optimization of the study process, the implementation of modern training methods and educational programs, as well as the organization of joint meetings, seminars, scientific conferences in the context of Bologna Process requirements and integration into the European educational space.
Preluarea informației de pe site-ul USMF "Nicolae Testemițanu" poate fi efectuată doar cu indicarea obligatorie a sursei și a linkului direct accesat pe www.usmf.md.