Noutati
Final results of 2021-2022 admission competition at "Nicolae Testemitanu" University
Final results of 2021-2022 admission competition at "Nicolae Testemitanu" University
Final results of 2021-2022 admission competition at "Nicolae Testemitanu" University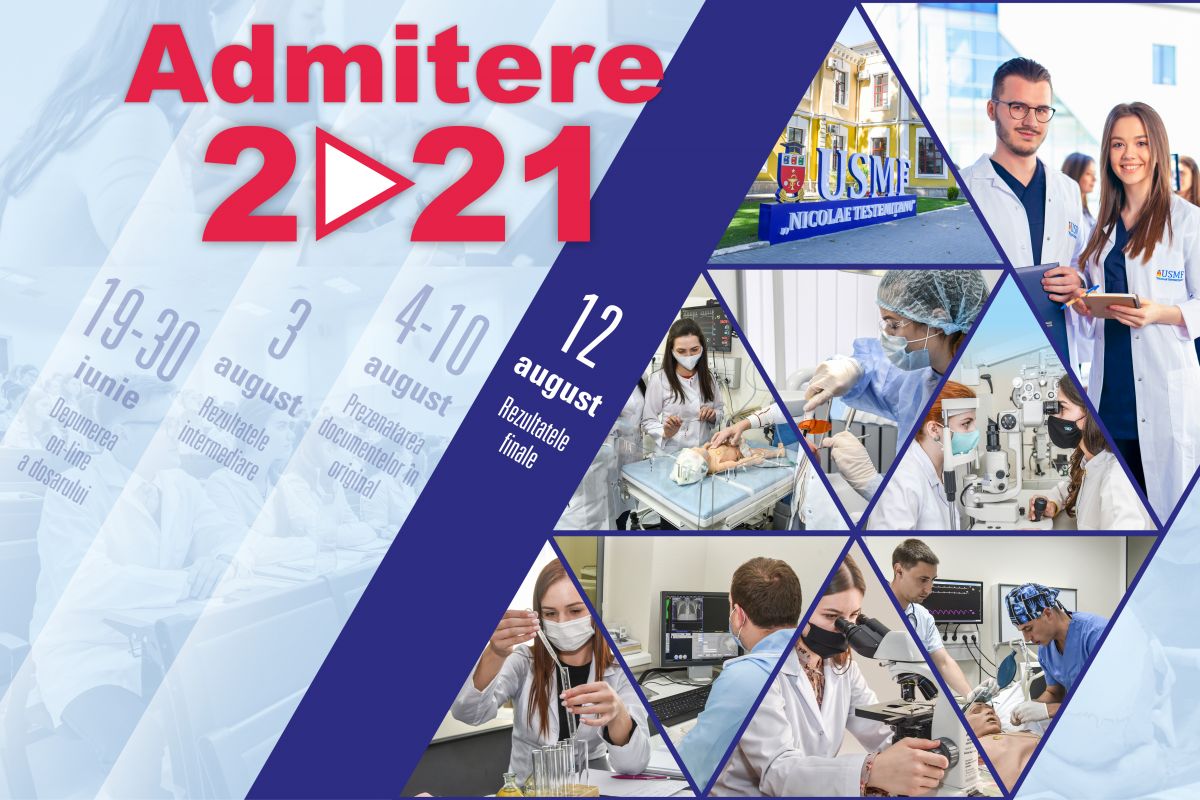 Nicolae Testemitanu State University of Medicine and Pharmacy of the Republic of Moldova has made public today, August 12, the final results of the competition for admission to undergraduate and integrated higher education for the academic year 2021-2022.
Thus, only candidates who submitted the original documents until August 10 have participated in the final stage of the competition, for both budget and contract-based places. Overall, 872 young people passed the competition round, of which 595 were admitted to Medicine, 116 to Dentistry, 78 to Pharmacy, 24 to Public Health, 13 to Optometry, 29 to Nursing, and 17 to Radiological Technology programs.
Candidates admitted to studies on a contract basis will be enrolled only after signing contracts and paying the tuition fee between August 13 and August 21, 2021, including Saturday, August 21, at the Technical Center of the Admission Committee (office 113). Tuition fees shall be paid in full (100%).
We would like to mention that between August 12-18, 2021, the additional admission session for the unfilled places with contract fee payment in the academic year 2021-2022 will take place. Currently, there are 12 available places at the Pharmacy program, 15 places at Optometry, 6 places at Public Health, 5 places at Nursing and 5 at Radiological Technology programs.
Candidates who have not passed the final competition round and have submitted their original documents to the Admission Committee may participate in the additional session also by applying online. Application form: Additional competition application. The application form should be filled out, scanned and sent to: admitere2020@usmf.md . 
The results of the additional admission session will be made public on August 20.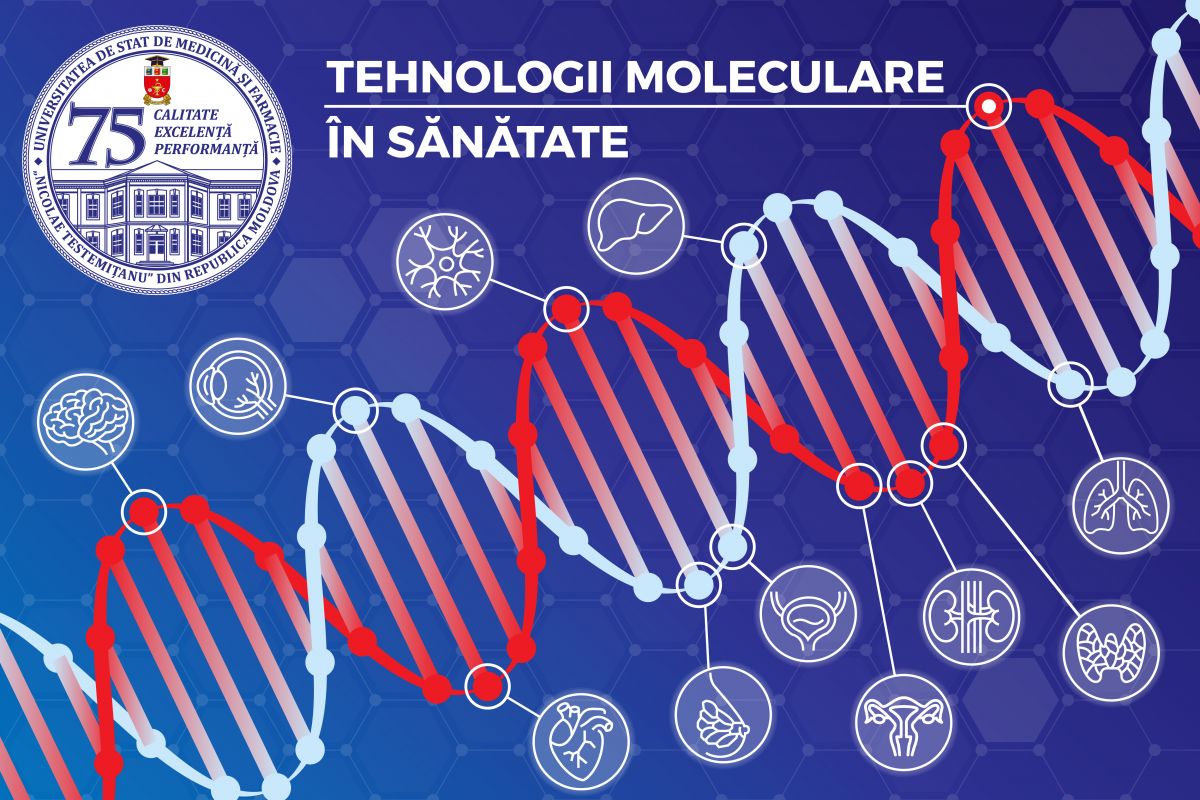 At the same time, the University starts receiving documents for participation in the additional session of the competition for Master of Science degree program (cycle II), Molecular Technologies in Health:
 - 3 places with financing from the state budget;
 - 9 places on contract basis, with tuition fee.
For additional information, please access: https://admitere.usmf.md/ro/admitere/studii-universitare/candidati-autohtoni/studii-superioare-de-masterat-ciclul-ii/masterat 
Members of the Admission Committee work in the Central Teaching Building (165 Ştefan cel Mare şi Sfânt bd) from Monday to Friday, between 09:00 - 16:30. Documents should be submitted in original.
We would like to extend our sincere congratulations to all young people who have succeeded in the final admission competition and tell them "Welcome to Nicolae Testemitanu University family!".
We wish courage and confidence to applicants who will participate in the additional session of the admission contest. Don't miss the chance!
More details can be found at: https://admitere.usmf.md/ro/admission/studenti-autohtoni/studii-superioare-integrate-ciclul-i-si-ciclul-ii/rezultatele-admiterii 
Preluarea informației de pe site-ul USMF "Nicolae Testemițanu" poate fi efectuată doar cu indicarea obligatorie a sursei și a linkului direct accesat pe www.usmf.md.