Noutati
Medical students – gender equality promoters fighting against violence
Medical students – gender equality promoters fighting against violence
Medical students – gender equality promoters fighting against violence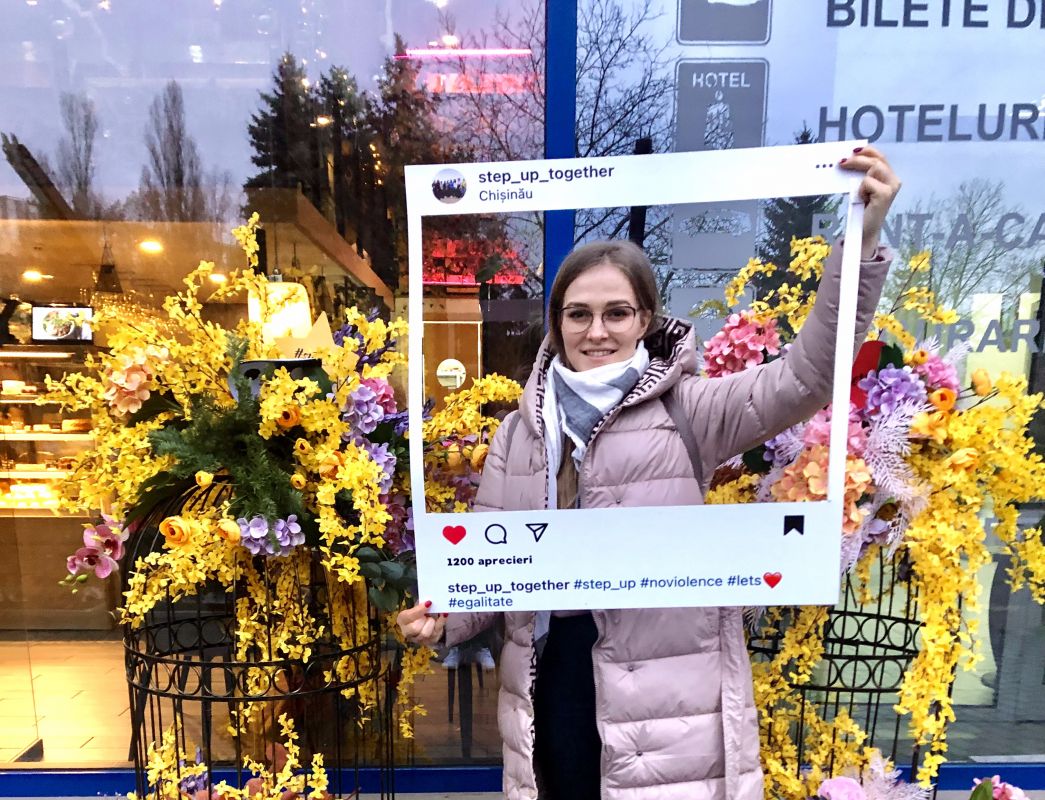 Students from Nicolae Testemitanu State University of Medicine and Pharmacy, members of the Association of Medical Students and Residents of Moldova (ASRM), are the protagonists of a campaign for raising awareness about gender stereotypes that can lead to violence.
The campaign took place between November 2021 - December 2021 as part of the Step-Up project, which aims to combat gender-based stereotypes and violence. The project is implemented by the Women's Law Center (CDF) of the Republic of Moldova with the financial support of Sweden.
In this context, Maria Babei, project coordinator from ASRM, mentioned that in Chisinau a special area was set where passers-by were encouraged to take pictures. ASRM representatives talked to them about gender-based stereotypes in society, explaining where victims of violence should apply for help. At the same time, leaflets developed by CDF have been distributed. Organizers also plan to create a video spot.
The Women's Law Center is a non-governmental organization, registered in 2009, which was set up by a group of women practicing jurisprudence to ensure that the gender perspective is present both during the process of drafting and implementing laws in the Republic of Moldova. The CDF advocates for the equal status of women and men in their public and family life, providing victims of violence with free counseling related to information, support, legal, psychological and social assistance.
Preluarea informației de pe site-ul USMF "Nicolae Testemițanu" poate fi efectuată doar cu indicarea obligatorie a sursei și a linkului direct accesat pe www.usmf.md.