Noutati
Human nutrition - a new master's degree
Human nutrition - a new master's degree
Human nutrition - a new master's degree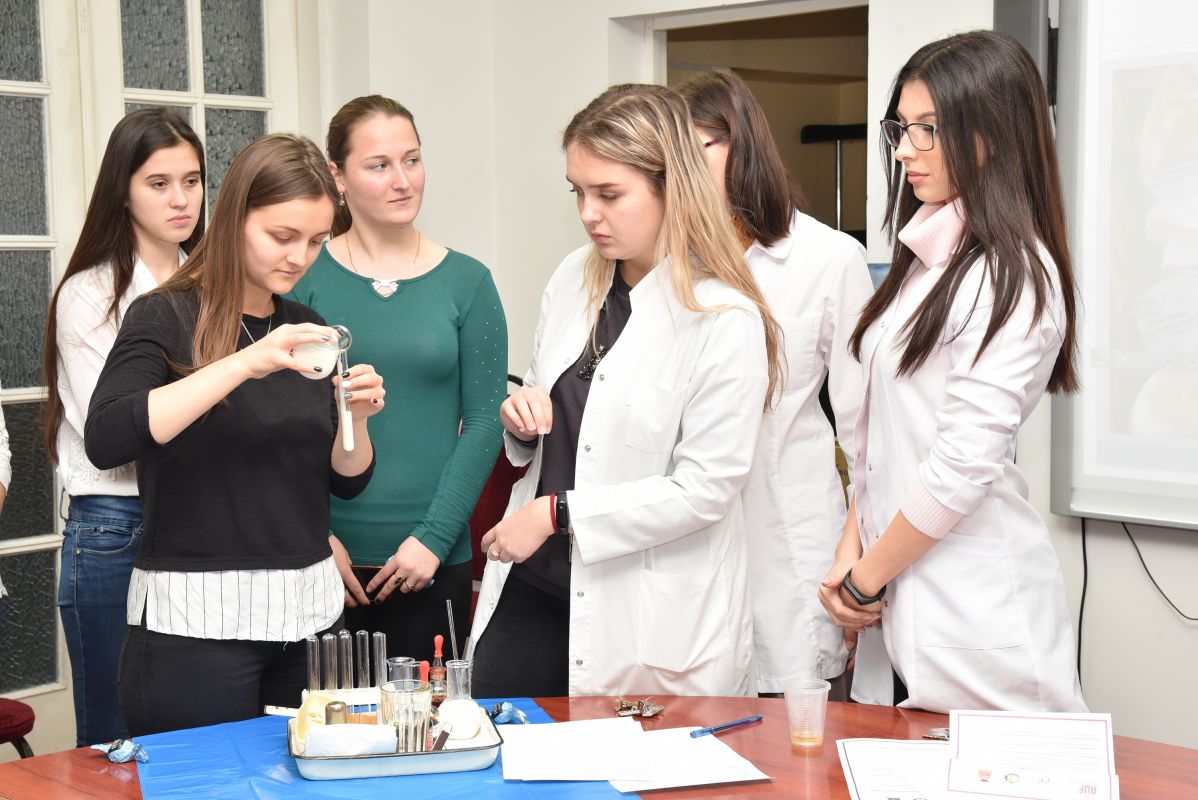 In the academic year 2022-2023, Nicolae Testemitanu State University of Medicine and Pharmacy of the Republic of Moldova launches a new master's program - Human Nutrition -  with a duration of 2 years.
The mission of the program is to offer educational, research and training services for qualified specialists who provide authorized nutrition services, conduct scientific research and participate in continuing education.
After obtaining a bachelor's degree, graduates of Nicolae Testemitanu University and other institutions specializing in food technology, food safety, veterinary medicine, sports and kinesiotherapy, biology and chemistry will be able to apply for the Human Nutrition program. 
The Master's program in Human Nutrition is in line with the requirements of the labor market and aims to train specialists with a high level of theoretical and practical skills in the field, as well as excellent abilities needed in the digital age.
Graduates of the human nutrition master's program will gain skills in:
efficient implementation of educational activities in promoting nutrition;
carrying out pedagogical and methodological-didactic activities;
knowledge of the sciences that underlie balanced nutrition and food quality;
evaluation of foodstuffs and food supplements;
carrying out a nutritional diagnosis;
providing nutritional counseling;
applying values and good practices while performing professional tasks;
planning and organizing the activity in a multidisciplinary team;
conducting research.
After graduating from the program, specialists will be able to work in: public and private health institutions that provide sports nutrition, community nutrition and health promotion services, nutrition education, analysis and control of food quality; in the food industry; in the field of nutrition research; in administrative structures and public health organizations; in fitness centers and nutrition cabinets.
The curriculum for the Master's program in Human Nutrition is correlated with training practices for specialists in the field at national and European level.
Preluarea informației de pe site-ul USMF "Nicolae Testemițanu" poate fi efectuată doar cu indicarea obligatorie a sursei și a linkului direct accesat pe www.usmf.md.