Noutati
"Nicolae Testemitanu" University intends to establish a Bioinformatics Laboratory
"Nicolae Testemitanu" University intends to establish a Bioinformatics Laboratory
"Nicolae Testemitanu" University intends to establish a Bioinformatics Laboratory
Nicolae Testemitanu State University of Medicine and Pharmacy launched, on January 12, the Advanced Training Program in the field of bioinformatics and computational medicine, following the previous conclusion of a Memorandum of Cooperation with Tekwill.
Academician Stanislav Groppa, Vice-Rector for Research at Nicolae Testemitanu University, moderator of the event, has mentioned that the launch of this course constitutes a result of strategic actions to strengthen research, initiated by the National Institute for Health and Medical Research (NIHMR). "In order to implement the concept of education through research, focused on an integrative approach to cultivating the skills of future doctors, NIHMR has started a series of international collaborations aimed at capitalizing on the professional experience of Moldovan citizens from medical diaspora, by involving them in evaluation and strengthening of the human resources training component in research", underlined professor Stanislav Groppa.
The course aligns with the strategic trends of Nicolae Testemitanu University in research and innovation area through continuous training of research human resources and ensuring the implementation of new research technologies, bioinformatics being a desideratum for the medicine of the future. Another objective of the course is to increase the quality of research by training specialists to use application software in the field of analysis, interpretation and visualization of biomedical data. "Students with outstanding achievements will have the opportunity to be employed by the Bioinformatics Laboratory, to be established at the NIHMR. The purpose of distribution by qualification levels is to provide the new laboratory with qualified and competitive specialists in the field of bioinformatics and to expand the possibilities of strengthening the research and innovation area by creating research nuclei, able to intervene at different stages of development", specified the academician.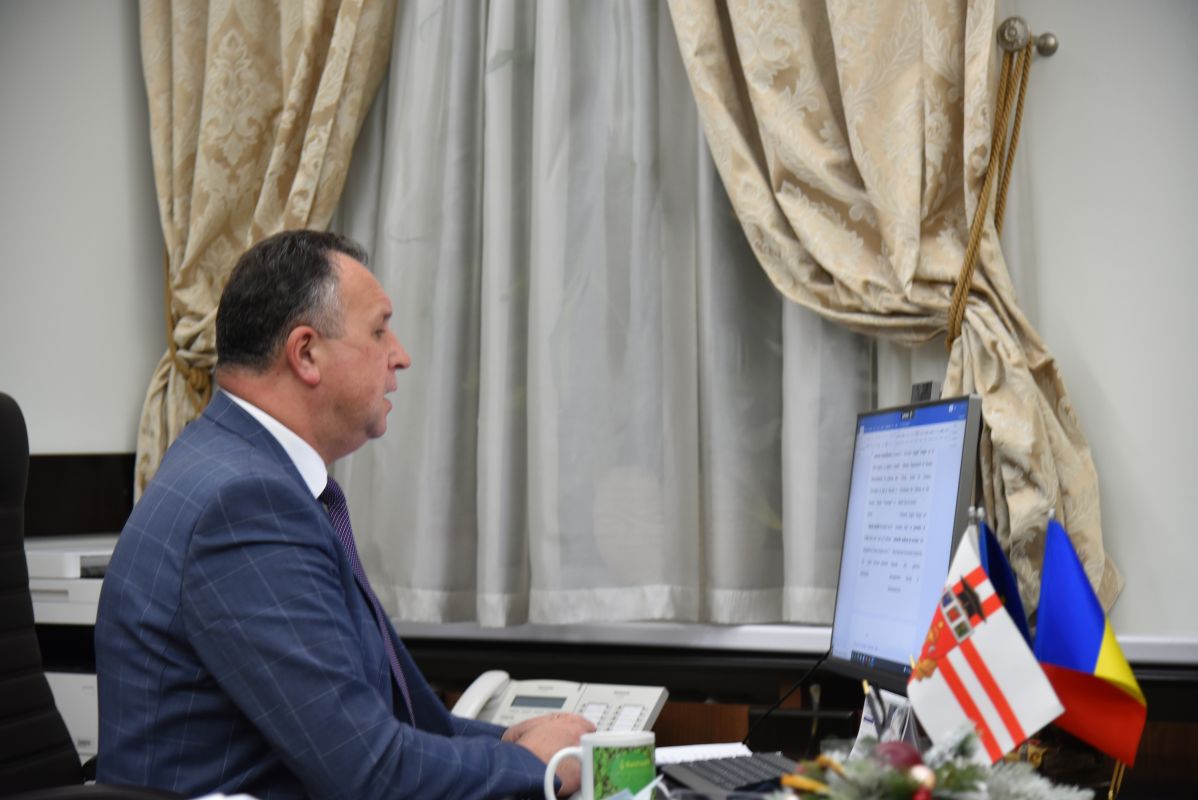 Professor Emil Ceban, Rector of the University, has mentioned in the opening of the event that "bioinformatics is an interdisciplinary science that deals with the development of software methods and tools and helps to interpret data of biological importance. These methods and programs are applied in personalized medicine to analyze genome sequencing or gene expression data to determine mutations or genetic variants that may affect a patient's response to a particular drug, or change the prognosis of disease. Thus, bioinformatics helps to diagnose diseases, by applying information technologies and informatics in a biomedical context, to study, analyze and process genetic, molecular and clinical information", added Professor Emil Ceban.
Course attendees - students, resident doctors, doctoral students and scientific-teaching staff - were selected by a commission, created for this purpose by the NIHMR. The duration of the training course, taught in English, is 6 months, of which three months are dedicated to the actual training program and the rest - to the implementation of international projects. The program will be moderated by Associate Professor Serghei Mangul, Head of Laboratory, Department of Clinical Pharmacy, School of Pharmacy, University of Southern California, USA.
Serghei Mangul is a native of the Republic of Moldova. He studied at the State University of Moldova, Faculty of Mathematics, after which he completed his postgraduate studies in Bioinformatics at the State University of Georgia, USA. He continued his research at the University of Southern California, where he focused on the development of bioinformatics methods applied to large-scale clinical and biological data sets to facilitate a better understanding of the etiology of diseases. He has published a number of scientific papers, as well as numerous articles in specialized journals. Currently residing in Los Angeles, S. Mangul is regularly invited to his home country to give lectures in bioinformatics, under a project supported by diaspora.
Preluarea informației de pe site-ul USMF "Nicolae Testemițanu" poate fi efectuată doar cu indicarea obligatorie a sursei și a linkului direct accesat pe www.usmf.md.